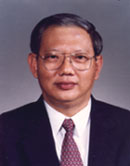 Dato' Cheah Eu Kiat DSPN, JP
Chung Ling Alumni Association Province Wellesley ( Seberang Perai )
Committe Members
| | |
| --- | --- |
| Chairman | Dato' Cheah Eu Kiat DSPN, JP |
| Deputy Chairman | Mr. Ooi Kheng Keong |
| Vice Chairman | Mr. Goh Kim Han |
| | Mr. Leong Mun Pun |
| | Mr. Loong Kok Khoon |
| Secretary General | Mr. Tan Por Seng |
| Assistant Secretary | Mr. Chan Boon Teong |
| Treasurer | Mr. Tan Chin See |
| Secretary ( Mandarin ) | Mr. Tan Ban Seng |
| Secretary ( Malay & English ) | Mr. Goh Khor Hak |
| Committe Member | Mr. Kho Hai Meng JP |
| | Mr. Oh Teow Boon |
| | Mr. Lim Su Aan |
| | Mr. Yeop Seong Hua |
| | Mr. Ng Seng Yeoh |
| | Mr. Siah Kok Poay |
| | Mr. Lim Poh Song |
The Federation of Chung Ling Alumni Associations
| | |
| --- | --- |
| (Registered Address) | No.14, Jalan Utara, 46200 Petaling Jaya, |
| | Selangor, Malaysia. |
| Tel / Fax No: | (603)-7567627 (FAX) , (603)-7571743 |
| E-Mail: | Cloba@clinks.po.my |
Malaysia
Selangor, Negeri Sembilan, Pahang, Kuala Lumpur.
Persatuan Alumni Chung Ling
No. 14, Jalan Utara, 46200 Petaling Jaya, Selangor Darul Ehsan.
Tel / Fax : 603-7567527
Kelantan
Persatuan Alumni Chung Ling
5506-C, (Tingkat 2), Jalan Sri Maharaja,15000 Kota Bahru, Kelantan.
Tel: 609-7484062

Kedah, Perlis
Persatuan Alumni Chung Ling
7-A, Lorong Lintang, 05200 Alor Setar, Kedah.
Tel: 604-7331009

Seberang Perai
Persatuan Alumni Chung Ling
4, Jalan Teratai Off Jalan Raja Uda, 13000 Butterworth.
Tel: 604-3310375

Terengganu
Persatuan Alumni Chung Ling
69 (2nd Floor), Jalan Tok Lam, 20100 Kuala Terengganu, Terengganu.
Tel: 609-6223795 Fax: 609-6226418

Perak
Persatuan Alumni Chung Ling
225, Jalan Kampar, 30250 Ipoh, Perak.
Tel: 605-2414383 Fax: 605-2558152

Johor
Persatuan Alumni Chung Ling
61,Tingkat2,Medan Cahaya,Jln.TunAbdulRazak(Susur 1/1),80000 JohorBahru.
Tel: 607-2230178 Fax: 607-2235620

Sabah
Persatuan Alumni Chung Ling
LG06, Kompleks Karamunsing, Jalan Tuaran, 88300 Kota Kinabalu.
Tel: 608-8239798/99 Fax: 608-8239796

Singapore
Chung Ling Old Boys' (Singapore) Association
7500A, Beach Road # 16-321, The Plaza Singpore 0719
Tel: 65-2954636/7 Fax: 65-2917592

Thailand
South Thailand
Chung Ling Old Boy Liaison Centre
141-143, Niphat Uthit 3 Road, Hadyai, South Thailand.
Tel: 074-234990/2 Fax: 074-232588

Bangkok
Bangkok Chung Ling Old Boys' Liaison Centre
611-48 Soi Raj-U-Tit 2, Prodoo 1 Rd, Banklo Bangkok 10120 Thailand.
Tel: 662-2910770/1 Fax: 662-2910773

Hong Kong
Chung Ling Old Boys' Association
Flat D, 2/F, Block8, City Garden, Electric Road, N.P. Hong Kong.
Tel: 852-25669417 Fax: 852-25781141

United Kingdom
England
Chung Ling Old Boys' Association c/o Malaysia Hall
46, Bryanston Square London W.I. England.

London
Chung Ling Old Boys' Association c/o K.I.Lee
9, Colin Gardens, London NW9 6EL, England.
Tel: 2050529

Ireland
Chung Ling Old Boys' Association c/o Mr. Tee Hong Ming
58, Lower Mount Pleasant Ave, Rathmines, Dublin6 Ireland.

Australia
South Australia
Chung Ling Old Boys' Association South Australia c/o Mr. S.C. Tan
4, Salvador Street, Flagstaff Hill, South Australia 5159

Victoria
Chung Ling Old Boys' Association ( Victoria ) c/o Mr.K.K.Ch'ng
P.O. Box 1301-L Melbourne, Victoria 3001 Australia.
Tel: 613-98035321 Fax: 613-96390138

Sydney
Sydney Chung Ling Old Boys' Association
Suite 56, Level5, 7 Elizabeth Street, Sydney, NSW 2000, Australia.
Tel: 612-2332819 Fax: 612-2338872
http://www.ozemail.com.au/sakura/clas

North America
Chung Ling Old Boys' Association
c/o Mr. Pin Seng Tschang
883, Winona BLVD, Rochester N.Y. 14617, U.S.A.
Tel/Fax : 716-3421178

c/o Dr. Ah-Yin Eng
362, Esther Street, Box 726 Pembroke, Ontario Canada K8A 6X9.
Fax: 613-7329916

China
Malaysia Chung Ling High School Old Boys'(Guangdong) Association
c/o Mr. Wong Haizhi
Room 205, No. 4, Hao Xian Nan, Hao Xian Road Guangzhou 510055 China.
Tel: (86-20) 3358155 Fax: (86-20) 341793

About Chung Ling Alumni Association
There are many Chung Ling Alumni Association in Malaysia as well as other parts of the world. Our student could become member of any such association. The first Old Boys' Association was formed in Penang on December, 1930. Some of the activities undertaken by the association are:-
Organizing Chinese Calligraphy Competition annually.
Organizing Open Cross - country race.
Giving scholarships to needy students of Chung Ling Schools and children of members of the association.
Organizing gatherings and career talk for alumnis who graduate in the same year.
Organizing annual dinners for members.
Participating in Worldwide Chung Ling Alumni Carnival.